A Visionary Approach
for Visionary Schools
Reach English Learners Like Never Before.
Something powerful happens the moment learners encounter the Color Vowel® Chart. Suddenly, they can ask meaningful questions about how spoken English works, and their teacher is equipped to respond with answers and strategies that learners can immediately put to use.
With Color Vowel®, English learners say more, understand more, and speak more confidently.
When Color Vowel® is implemented school-wide, everyone wins: learners, content specialists, ESOL teachers, support staff, administration, parents, and the community.
Request a Quote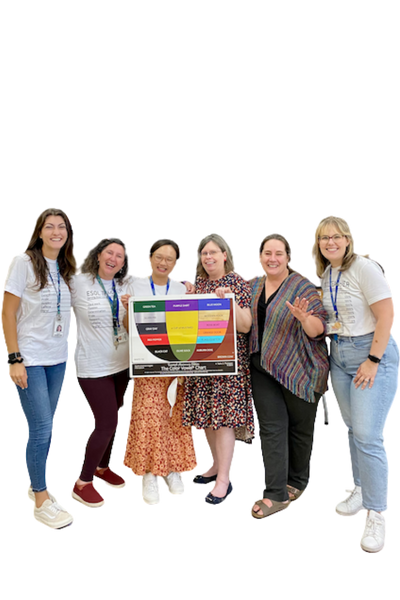 Our Roots
ELTS is a leader in the field of TESOL and is the exclusive provider of Color Vowel® professional training and licensing. Collaborations with the U.S. Department of State, Intercambio Uniting Communities, and the Washington Literacy Center, and numerous public and private schools have made Color Vowel® a respected name in English language education.
Our Mission
ELTS is dedicated to providing educators with powerful, brain-based tools and strategies that support English language acquisition for a more productive, communicative, and equitable society.
Our Clients
K-12 Public and International Schools
Adult ESL and Literacy Programs
Community Colleges and Universities
Private Language Schools
Local and National Departments of Education
"Color Vowel is a game changer. It's the hook that instructors hang their lessons on. It's the great equalizer: the Saudi student, the Brazilian student, the Vietnamese student all have common terms to hear and express sound. Color Vowel opens doors to those who desperately need to communicate, and seamlessly binds our program with a cohesive, coherent methodology.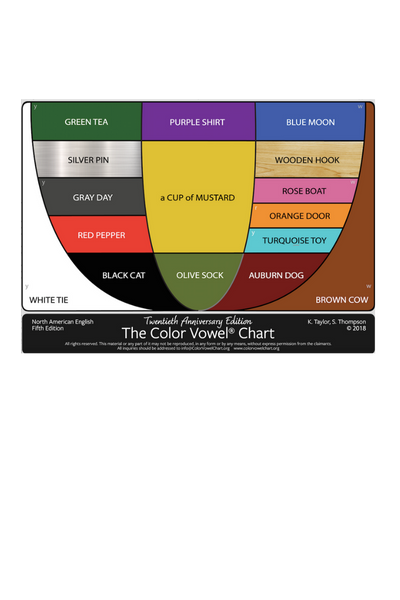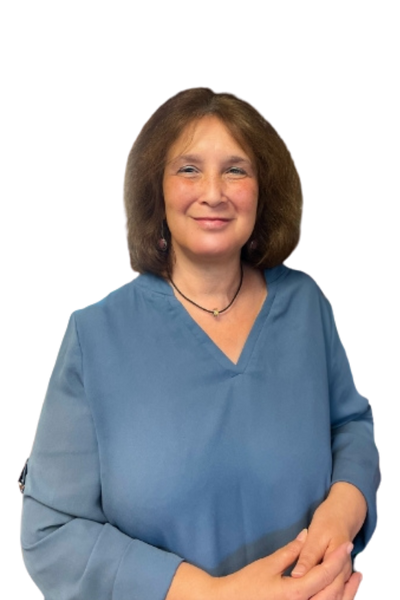 Phenomenal professional development.
Online Courses
Color Vowel® Basics is the perfect first step for all educators. This 6-hour on-demand video course provides a practical foundation for boosting English learner success.
Our Level 1 Technique Practicum puts it all into practice with five weekly live sessions, technique demonstration tasks, and personalized feedback from a Color Vowel® Trainer.

Register for Level 1 Courses >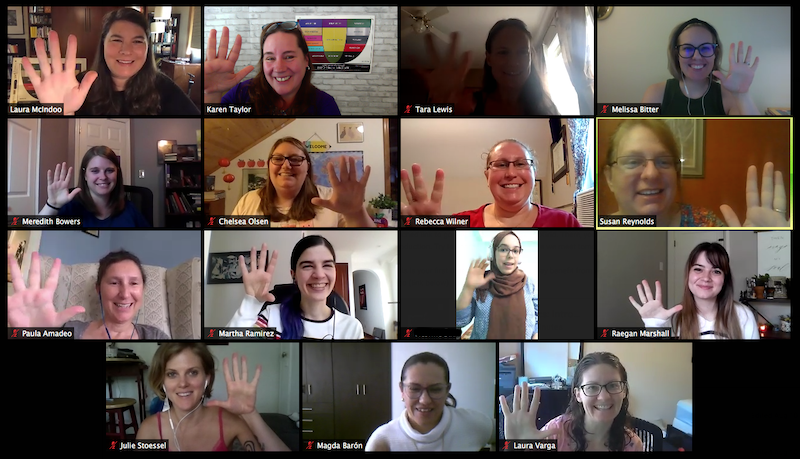 Customized Training
Our half-day and full-day workshops engage teachers and staff in activities that build awareness, empathy, and respect around language differences while providing an actionable vision for boosting learner success.
On-site options are available depending on the location of your school. Online workshops are delivered through our secure learning platform.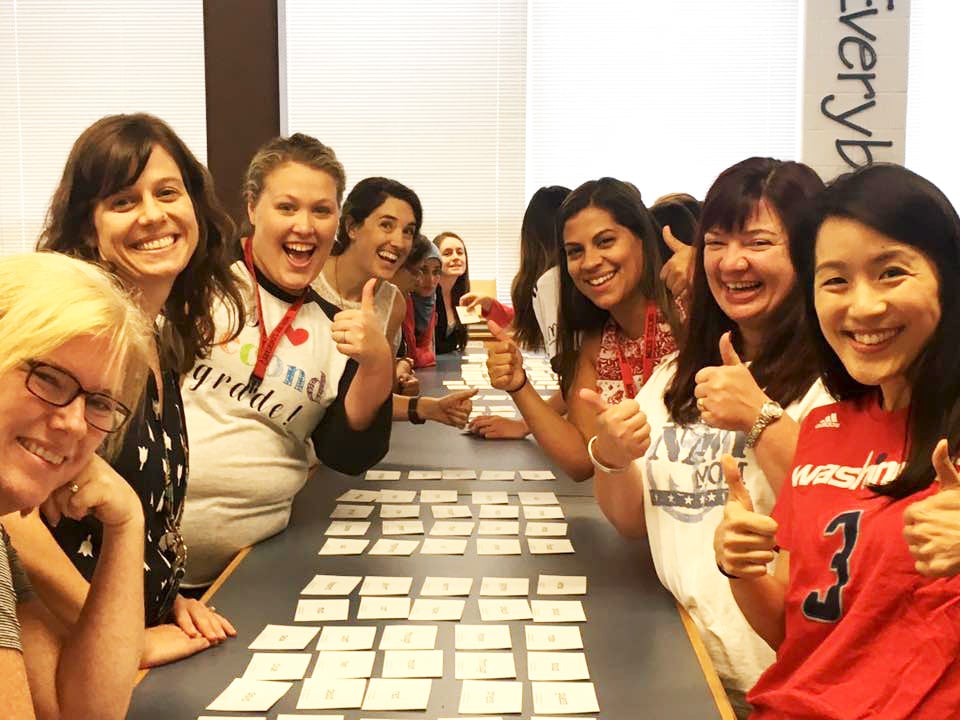 Implementation Coaching
When you're ready to integrate the Color Vowel® Approach into your instructional curriculum, ELTS is here to support you with training, observation, instructional coaching, and plans for licensing and accreditation.
Get started by scheduling a free consultation.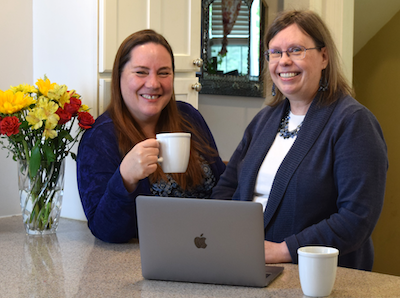 Discover the power of Color Vowel®
Color Vowel® Schools
Our professional development clients include:
American University TESOL Program (DC)

Arlington Education & Employment Center (VA)

Berlitz (Brazil and Japan)

Bryant University, Zhuhai Campus (China)

Carlos Rosario International Charter School (DC)

Charlotte Mecklenberg Schools (NC)

Chemeketa Community College (OR)

Christina School District (DE)

Clear English Corner/ Keenyn Rhodes (US/online) – Color Vowel® Licensed, Accreditation in Progress

Ministry of Public Education (Costa Rica)

District of Columbia Public Schools (DC)

E.L. Haynes Public Charter School (DC)

Edmonds College (WA)


El Instituto Culturál Peruano


Norteamericano, Huancayo (Peru)

Fairfax County Public Schools Adult and Continuing Education (VA)

Florida Atlantic University (FL)

Gabby Academy (Canada/online)


Hardin County Schools (KY)




International High School at Langley Park (MD)

Intercambio Uniting Communities (CO)
Kaplan International (DC)

LADO International Institute (DC)

Language Matters (NM)

La Mariposa Montessori School (NM)

Lotus School of Excellence (CO)

Literacy Volunteers of Santa Fe (NM)

Mason Crest Elementary School (VA)

Montgomery Coalition for Adult English Literacy (MD)

Montgomery College ESL Program (MD)

Prince George's Community College (MD)

Prince George's Public Schools (MD)

Pueblo City Schools (CO)

Santa Fe Community College (NM)

Tokyo International University of America (OR)

The University of Akron (OH)

University of Delaware English Language Institute (DE)

U.S. Dept. of State, Office of English Language Programs (online)

U.S. Embassy, Manama (Bahrain)

Washington Area TESOL Association (DC)

Washington English Center (DC)

Washington Literacy Center (DC)

We Education (NY)


Worcester County Public Schools (MD)