Color Vowel® Licensing and Accreditation
Partner with English Language Training Solutions to
boost engagement and loyalty within your English language program.
Since its inception in 1999, Color Vowel® has become recognized globally as an innovative system and highly effective method for teaching and learning spoken English.
Over a million learners have experienced the power of the Color Vowel® Chart and now seek teachers and English language programs that implement our Approach.
Meanwhile, an ever-increasing number of instructors are earning Color Vowel® certification, and these highly qualified professionals prefer working with programs that value their commitment to teaching with the Approach.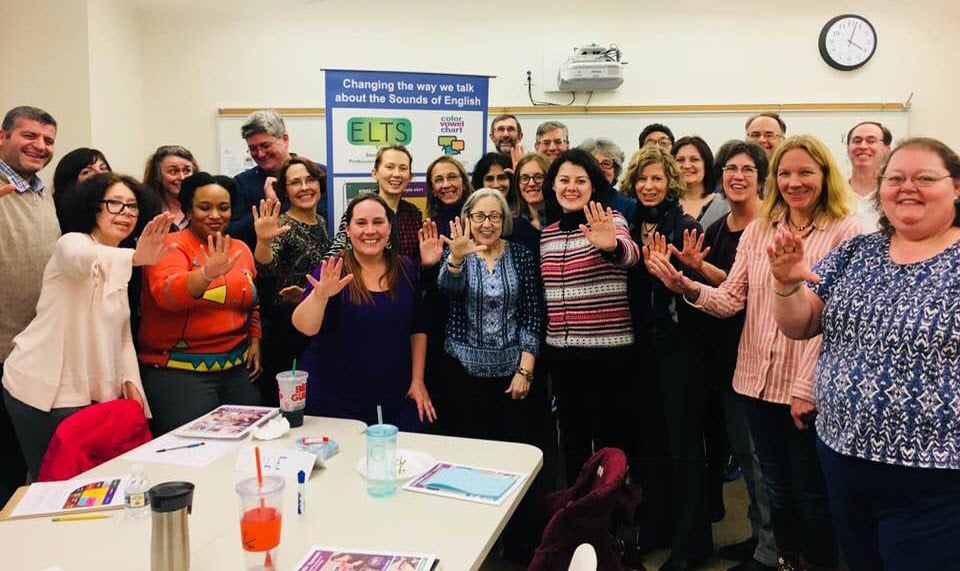 Who We Are
English Language Training Solution (ELTS) is a leader in the field of TESOL and is the exclusive provider of Color Vowel® professional training and instructional materials. Collaborations with the U.S. Department of State, U.S. Peace Corps, TESOL, Intercambio Uniting Communities, the Washington Literacy Center, and Blue Canoe Learning have made Color Vowel® a respected name in English language education.
Our Mission
ELTS is dedicated to providing schools, teachers, learners, and communities with powerful, brain-based tools and strategies that support English language teaching, learning, proficiency, curiosity, and awareness for a more productive, communicative, and equitable society.
What is Licensing?
Color Vowel® trademark licensing helps you stand out from the competition and informs potential students and faculty that you are committed to excellence in English language instruction with Color Vowel®.
Becoming a licensed partner allows you to promote your school, organization, or business with the Color Vowel® brand. The licensing agreement grants you permission to use our logo and copyrighted images in public-facing advertising, marketing materials, and both in-person and online courses.
What is Accreditation?
Accreditation demonstrates your commitment to implementing the Color Vowel® Approach and maintaining consistent and quality instruction.
Our 18-month accreditation program guides you to set and achieve specific training goals for current and future instructors.
ELTS staff conduct periodic audits of instructional videos and materials, which in turn provides accountability in meeting instructional standards.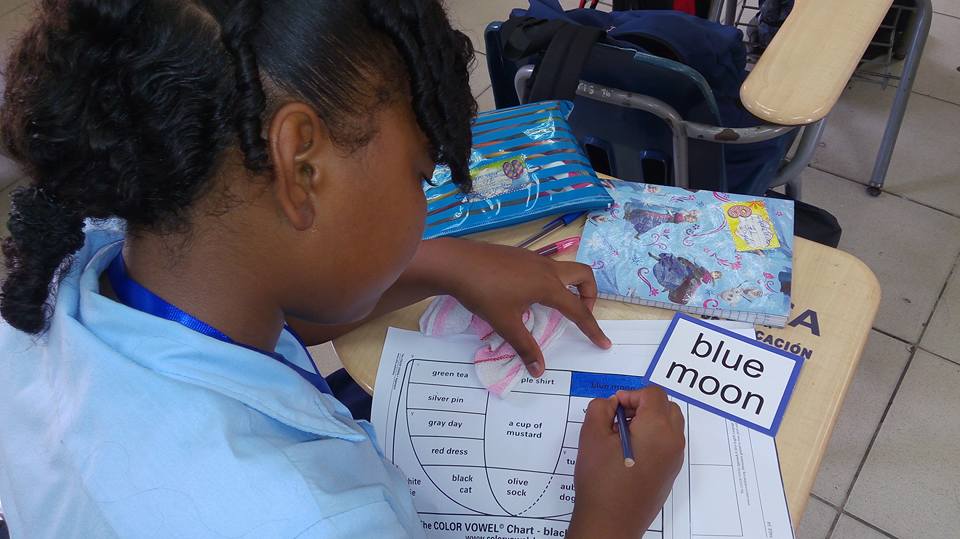 Why Licensing

and

Accreditation?
Licensing and accreditation go together.
Licensing enables you to attract students with the Color Vowel® brand, while accreditation ensures that those students receive high-quality instruction and attention to their spoken English needs through the application of Color Vowel® principles.
Accreditation protects your investment in licensing by ensuring that the Color Vowel® brand continues to be identified with excellence in English language education.
Who can become a Licensed and Accredited Color Vowel® Partner?
ELTS / Color Vowel® offers affordable and advantageous licensing agreements to:
English language tutors
Pronunciation / accent reduction coaches
YouTube English language content providers
K-12 private and international schools
K-12 public school districts
English language schools
Credit and non-credit ESOL programs at public and private colleges and universities
Why should I become a Licensed and Accredited Color Vowel® Partner?
Becoming a licensed and accredited partner with ELTS / Color Vowel® provides you, your school, or your program with:
immediate identification as a provider of quality English language instruction with complete integration of Color Vowel®.
consistency of instruction that learners can count on.
monthly implementation consultations with Karen Taylor, creator of the Color Vowel® Chart and with ELTS staff -- a $500 value on its own.
discounts on unparalleled professional development for you and your faculty.
personalized feedback on curriculum materials and instructor videos.
spotlights of your program in our newsletter and on our website.
student and instructor referrals from ELTS.
your company logo featured on our website.
increased traffic to your website through links with ColorVowel.com.
What Our Partners are Saying




How much does licensing and accreditation cost?
Licensing costs will depend on the size of your organization, i.e., the size and make-up of your faculty. The 18-month initial term (Licensed with Accreditation Pending) is a one-time fee. We keep this fee low as you will want to be able to assess the benefits of licensing to your program. Initial term licensing fees for sole proprietors can be as low as $500. A renewal offer will depend on your organization's achievement of customized, negotiated training requirements during this initial period of the contract.
Once you are fully-accredited, renewal terms are for three years. Accreditation status depends on the maintenance of negotiated training requirements. The renewal fee is due within 30 days of the start of the 3-year contract period.