Pronunciation for Teachers
Because 75% of the world's English teachers are also English learners.
You know English. You've studied English. Perhaps you even teach English. But how confident do you feel when speaking English?
We offer affordable pronunciation courses and free practice sessions for Non-Native English-Speaking Teachers (NNESTs) and other English learners. Join us and discover the secret to speaking confidently!
Enroll now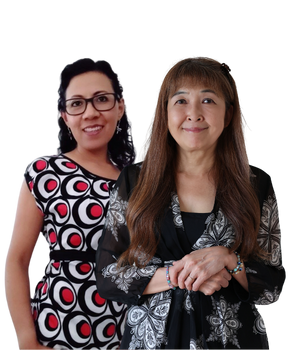 Improve your English pronunciation.
Our expert instructors and coaches are ready for you!
Three ways to start speaking more confidently
Speak Confidently!

: small-group Color Vowel® instruction with personalized coaching.
Discover the secrets of English pronunciation in this unique 5-week course for non-native English speaking teachers (NNESTs) and advanced English learners. The course includes expert instruction, brain-based learning activities, weekly video homework, personalized coaching, and daily practice with Blue Canoe Premium!

Register>
Pure Practice

: a free pronunciation 'workout' for English learners around the world!
Immerse yourself in the rhythm of spoken English with Karen Taylor, creator of the Color Vowel® learning system. This 30-minute class meets twice per month and is open to all. Give it a try!

Enroll for free. >
Blue Canoe

: our mobile app
We all know that practice makes progress. Blue Canoe® provides you with a daily lesson to keep you practicing. Our cutting-edge technology combines the Color Vowel® system with voice recognition and AI to provide you with high-quality feedback on your English pronunciation.

To get started, download Blue Canoe Learning from Apple or Google Play.